5 Benefits from CAD outsourcing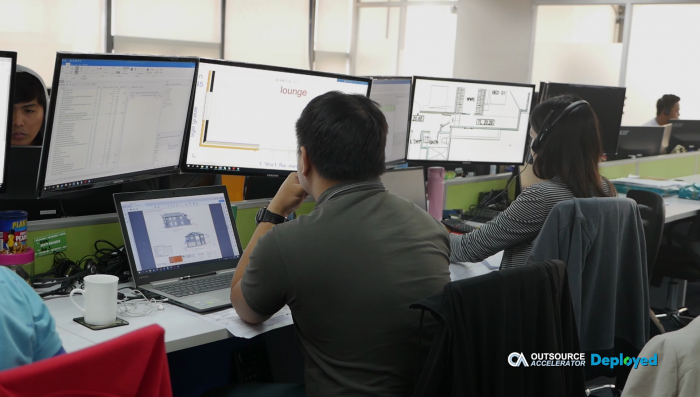 When it comes to detailed engineering designs, people are no longer sketching technical drawings or mechanical designs manually nowadays, and that's all because of technology and CAD software. This process has been beneficial in many industrial purposes such as shipbuilding, aerospace industries, and automotive. Aside from industrial purposes, it can also be used in digital marketing, and this is what makes it in demand today.
You'll find CAD outsourcing very beneficial if you're looking for a team of professionals who can handle the job and meet your clients' demand. If you're worried about meeting deadlines, outsourcing CAD design services will give you freedom from procrastination. Deployed, a leading Philippines outsourcing supplier, shares their insights on this topic.
If you're doubtful whether outsourcing is a more brilliant idea than looking for your team, think again. Outsourced CAD designers can deliver jobs faster without compromising the design process. Efficiency is the priority as the outsourced team maximizes resources to provide top-notch services. Lastly, the best part about CAD outsourcing services is that it's more affordable as compared to in-house solutions.
Check out these five benefits of outsourcing CAD to business process outsourcing companies in the Philippines:
1. Get access to experienced CAD designers
As you explore further looking for reliable designers who can deliver the job excellently, you're getting closer in meeting different CAD outsourcing companies in the market. These companies have access to a huge talent pool of qualified and experienced CAD designers.
2. Scalable manpower to seasonal businesses
Projects will always vary; there are peak seasons, as well as lean ones. It means the demand for designers will also vary. The good thing about outsourcing CAD companies is that you don't get to fire or hold people temporarily while waiting for new projects. Getting the right number of people you need for a specific project is more convenient and cost-effective.
3. Access to sophisticated CAD tools minus the expensive investment
Software applications may be intangible, but it can be an expensive investment too, especially CAD tools. If you were to build your in-house team for variable projects, investing in it is undoubtedly going to be a big expense for the business. Why not outsource CAD drafting services instead? Most outsourcing companies already have these tools on hand and would have a team of experts that knows the software inside and out.
4. Schedule flexibility depending on your project's need
Another good thing about outsourcing CAD design services is that it's flexible when it comes to schedule. You'll never have to worry about running out of available designers to do the job. As you outsource your CAD designers, their schedule is adjustable depending on your needs, regardless if you need two designers or three to work on a project.
5. Flexible CAD design services
Aside from flexible scheduling, outsourced CAD companies will also provide you flexible CAD design services, regardless if your project is big or small. They can undoubtedly adjust to how you want your project to be. When you need a revision, they can immediately work on it to meet your satisfaction.
How to choose the right CAD outsourcing company?
In choosing for the best CAD outsourcing company, you need to find a company that provides a 24/7 service as this will ensure that the job will be done as scheduled. You also have to look for a company that offers excellent expertise. Lastly, you have to make sure that the company has great practices when it comes to risk management.
If you're concerned about spending too much on CAD software applications, keeping your files securely or meeting deadlines of your projects, you should consider outsourcing CAD designers to help you further in your projects.
Deployed is a leading outsourcing supplier, specialising in CAD services as well as other verticals.