Upwork and Fiverr Scams and How to Avoid them
TOP OUTSOURCING RESOURCES
---
The rise of the internet and mobile technologies has made it easier than ever to do business online. Alongside the concept of traditional, office-based work comes the idea of freelancing, or contracting work as an individual from a remote location. Nowadays, as long as one is armed with the skills, education, and primary tools (such as a laptop, headset, and a reliable Internet connection), they are ready to seek out work as a bona fide freelancer.
The freelancing model proves compelling to many young-and-upcoming professionals across the globe for good reason: they are allowed flexible time and creative control, can work with multiple clients, and can grab unique new opportunities to grow their portfolio. But it's not only the freelancers who've benefited from the access to a wider clientele. Clients themselves, often hailing from small-to-medium enterprises (SMEs), get the chance to contract freelancers at an affordable cost, with the convenience of round-the-clock communication, and the choice to scale the work from project to project.
To this end, popular freelancing websites like Upwork, Fiverr, and Freelancer were established. These 3 are among the most prominent web platforms linking an international pool of freelancers to prospective clients. Here's our short briefer on these sites and what distinguishing features are available from them.

Formerly known as Elance-oDesk in its earliest years, Upwork re-launched in 2015 and, as of today, is one of the biggest freelancer marketplaces on the web. The site boasts as many as 12 million registered freelancers and 5 million registered clients. The process to obtain a chosen service is done simply by searching for a job, browsing the site's large pool of freelancers' profiles, interviewing chosen candidates, sharing files on the platform, and then paying online. Android developers, game developers, bookkeepers, data scientists, database administrators, customer service representatives, copywriters, and content writers are some of the most in-demand freelancers on Upwork.

Upwork's closest rival is Fiverr, a Tel Aviv-based platform founded in 2010. The site hosts as many as 3 million job listings or "gigs," and has therefore become an important player in today's modern "gig economy." Fiverr's marketplace of freelancers offer work in the areas of graphics and design, writing and translation, programming, web development, video and animation, and others such as crafts or conducting online lessons. The most popular requests are for logo designs, WordPress customization, voiceovers, and management services for social media accounts, among others.
Freelancer.com purports to be the biggest freelance network by virtue of users and projects listed, with as many as 29 million contractors and clients registered on the site. Freelancer works within the competitive bidding system, where interested candidates field themselves and their asking prices to be able to take on a job. Clients only pay their contractors when the work is 100% completed. Popular search areas on Freelancer.com are SEO marketing, web development and design, mobile app development, collaterals design, article writing, and data entry.
UpWork, Fiverr and Freelancer Scams
However convenient, affordable, and egalitarian the freelancer system may be, it is not without its faults. Regrettably, there is also a darker side to contracting freelance work—problems that can span from seedy labor practices to outright fraud. Upwork, Fiverr, and Freelancer may have overseen the success of many a freelancer-client relationship, but all 3 have also been privy to scamming.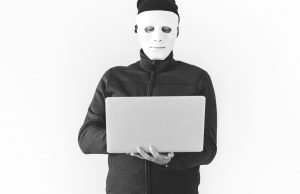 Here are some of the most common Upwork scams that more than a few prospective clients have encountered over the decade.
False starts and quick exits. This is when a freelancer demands to be paid up front, then deactivates their site account and runs away with the clients' hard-earned payment before the project even starts.
Duplicate accounts. Because the databases of these sites are gargantuan, it's impossible to thoroughly screen each and every user, let alone to monitor high volumes of users who create dummy accounts, prey on unlucky clients, leave, and then start the process anew.
Copyright infringement. Another unscrupulous practice that unfortunately proves quite common is copyright infringement. Some clients might encounter the nasty surprise of being sued for intellectual property violations because their freelancer plagiarized content or stole copyrighted images.
Demanding for transactions to be done offsite. Some freelancers will demand that contact and payment be done in channels unconnected to the freelancing platform, such as on their own social media accounts and through their own PayPal accounts. This could put a potential client in a bind, as any suspicious actions undertaken by the freelancer will not be done within the jurisdiction of the website. Therefore, they will not be accountable to the site's rules and regulations.
Sudden changes in terms of reference. One sticky situation that a client can find themselves in is a sudden change to the terms that were agreed upon. A freelancer could extort more money than was originally promised, and threaten to delay the project if the client does not agree to their demands. This is a frightening, as well as costly, situation to find oneself in.
Gaming the system. One of the more horrific scams on Upwork is abuse of their Hourly Protection System, or the "gaming" of the site's online logging system of work-related hours. Malicious entities have been known to log into the site, run the counter, rack up hours, and charge preposterous amounts for little to no work done, because Upwork's Hourly Protection System charges for hours of work done as opposed to finished products.
Money laundering or phishing. Last but definitely not least is the chance that a freelancer is engaged in outright criminal practices, such as money laundering and phishing. This they do by finding ways to extract private information from their would-be employers—and the latter will only know what's happened when the system has been compromised and the money is gone.
On UpWork, Fiverr, and Freelancer: Red Flags and Warning Signs
Given the myriad ways that something could go wrong, it's wise to look out for the "red flags," or warning signs that a potential candidate for remote work is not what they make themselves out to be. Here are some red flags to watch out for if you're currently contracting through these platforms, or are thinking about doing so in the near future.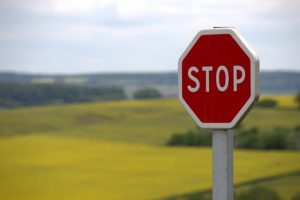 The freelancer doesn't have a strong presence. It's only right to demand that there be a face to the name. That said, it's a red flag if your freelancer has scant details about their work experience on their profile, or won't show you their portfolio. The worst case scenario is that they will have something to hide.
Deals that are too good to be true. Both freelancers and clients commonly explore the freelance model to score savings, but beware of a freelancer who agrees to be paid a pittance. The real cost could be to your time, productivity, or security.
Unrealistic expectations. On the topic of things that may be too good to be true, avoid a freelancer who overpromises results or acts as if the work will be easy. There may be a chance that you'll receive half-baked deliverables, or none at all.
The freelancer will want to engage offsite. If your freelancer wants to take the bulk of your arrangements off of Upwork, Fiverr, or Freelancer, then it's likely that something's fishy. Don't trust a candidate who refuses to work according to the safeguards that are supposed to be built into the site.
The freelancer asks for sensitive information. Suffice to say, run far, far away from a candidate who asks for things that don't pertain to the job at hand, such as your passwords, cellular phone number, or personal address.
Instead, employ the following counter-measures. Protect yourself from these scams by doing the following:
Run a search on Google. A preliminary search should give you enough to make a fair judgment of the candidate. See if you can verify their credentials with past work on other websites and take note of whether or not they are blacklisted or have criminal cases against them.
Cross-check the content that you receive. In the cases where this applies, such as for logo design mockups and content pieces, check to see if the piece is original. Run the articles through a plagiarism checker or reverse-Google submitted images.
Check the reviews given by previous clients. Upwork, Fiverr, and Freelancer all host a means to give feedback to the freelancers registered on their site. Check the candidate's ratings on their profile and look for concrete feedback about the way they've performed for other clients. Don't consider anyone who can't meet your standards.
Keep your personal info safe. Be careful about who you send your documents, e-signature, photos, and other digital files to. "Better safe than sorry" is a principle that holds—phishers and hackers are getting better and better at posing on these platforms.
Agree on milestone-based terms for payment. Once you contract someone for services, agree on a payment scheme that is fair to the both of you. The best of these is the milestone-based payment scheme, in which you will pay your contractor for each stage of the project properly cleared.
Common Client Problems and Complaints with UpWork, Fiverr, and Freelancer
If you factor in feedback from reputable business review sites like Sitejabber and Trustpilot, reception for freelance networks like Upwork, Fiverr, and Freelancer are mixed. For the convenience that they pose, the sites can be hit-and-miss, and some common problems have emerged out of the woodwork.
Common UpWork complaints that arise are that the site offers clients insufficient protection from unprofessional freelancers, that the management is too quick to suspend user accounts (even if there is pending business on the line), that there is not enough quality control even if the profiles being submitted are screened, and that the site's customer relations team leaves a lot to be desired.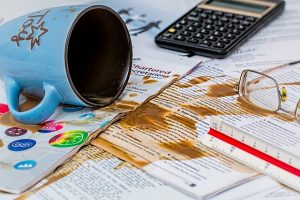 Fiverr complaints of a similar nature abound. Previous clients complain of slow response times for grievances, even when money is on the line. Another subset of problems pertains to candidate qualifications. Some freelancers are not upfront about their skill sets or English language proficiency, thus turning in sub-par, incomprehensible, or incomplete work.
Of the 3, Freelancer currently sports the highest assessment on both Sitejabber and Trustpilot. But Freelancer complaints from clients show that the site is not immune to bogus users and scammers, or costly errors such as overcharging for cleared projects.
A million options might be available to you as far as freelancing is concerned—but it'll be hard to whittle all of those down to a few solid ones. Given that these complaints can be considered commonplace, where should you go from here? How can you strike a balance between your time, your budget, your energy, and your standards? What alternatives are there to the freelance model?
Outsourcing with Confidence
Luckily, viable alternatives abound. Instead of contracting freelancers, you can opt to get in touch with an outsourced service provider—which could still net you the savings and the convenience, without the extraneous worries.
Some of the best reasons to hire an outsourced agency to fill the gaps in your business processes are:
Hiring an outsourced agency is also cost-effective and scalable. You can choose the amount of work, number of staff, and project timeframe that adheres to your budget.
Moreover, it will be easier to draw up documentation and settle on your own terms with an agency.
You won't have to deal with the complaints that are limited to the sprawling freelancer networks, such as delays in the middleman's customer services or payment issues.
Agencies are typically held to stricter service standards and protocols. You'll surely benefit from this uniform consistency in how they'll deliver their work.
This also means that outsourced agencies have a higher level of accountability—to you and to the trade and employment laws of the country in which they are incorporated.
This isn't to say that you will have less options to choose from. On the contrary: you'll have the chance to source talent among industry leaders in business process outsourcing and people or teams that might already have good reputations in their home countries and offshore.
Thus, there are greater chances of you getting the quality work that you reserve and getting those returns on your investment.
If you're curious about outsourcing and you'd like the experience of "shopping around" for great talent, visit The Source Superstore, or what we proudly call the 'Alibaba of outsourcing.'
The Superstore offers clients a simple and safe way to engage with verified outsourcing suppliers and choose from pricing schemes that can be tailored to their needs, as well as a wide range of reputable partners from the world's outsourcing mecca, the Philippines.
What makes the Superstore different from the freelancer networks out there is that you can check out through a more professionalized, structured service. The Superstore thrives on the principle of productised services, which removes the complexity and uncertainty behind making a deal – instead offering clients a distinct service, for a distinct price, and with a distinct timeframe.
We'll link you to our wide directory of Filipino BPOs that specialize in customer service, virtual assistance, digital marketing, content writing, finance and accounting, web and mobile app development, lead generation, and much more.
So, we invite you to look into outsourcing as an alternative to freelancing—and to reap the best from the millions out there in the global talent pool.