Comprehensive Guide to Outsourcing Payroll Services
Executive Summary
There are some convincing arguments toward choosing an outsourced solution: the availability of 24/7 service, easy and streamlined channeling of all necessary information via email or chat, access to the best current technology without the need to pay for it upfront, and the chance to scale up payroll service plans as the business steadily grows, without needing to make huge adjustments to its overarching organizational structure.
For a business that has yet to grow, assured allocation of staff members to core business tasks makes perfect sense.
As critical a function payroll management is to a business, the process itself is already very complex and susceptible to error.
This is a new time and a new climate for businesses, and many SMEs, particularly those with digital storefronts and a growing base of overseas contractors, have to deal with new challenges in payroll management.
No matter what size, industry, or reach your future company may have, employee welfare and livelihood must always be among your top priorities. No long-term success and sustainability will come to any business that does not pay its employees on time, equitably, and within the standards of the law.
This is where the question of the payroll system comes in, which comprises everything from keeping track of employee hours, calculating wages, withholding taxes and other deductions, to paying the right employment taxes to the government.
Up-and-coming small-to-medium enterprises (SMEs) prove an interesting case with regard to problems in distributing income the conventional way. Without the resources, office space, and inter-department protocols of the big, well-oiled corporations, how should these companies address their payroll needs—all without burdening additional staff, piling up on red tape, or putting their numbers in the red?
Among the most compelling of financial solutions is the idea to outsource payroll services. A number of business process outsourcing (BPO) companies have made payroll procedures for SMEs their bread and butter. Filipino BPOs, in particular, employ many bright young minds from the nation's ever-widening pool of financially literate, technologically adept professionals. The good news that this spells out for SMEs looking to go global is this: that talented and trustworthy personnel are offering their specialized services for great value, and can match up to a global standard delivery, as per what your employees deserve.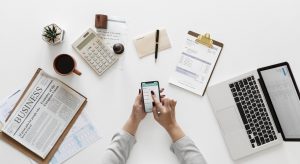 Here's a comprehensive guide on the benefits of outsourcing your company's payroll services; the types of payroll services that are typically made available through the outsourcing model; a rundown on the payroll processing service; some examples of pricing models for payroll services given by Philippine BPOs; and some pointers on choosing the right payroll service provider for your company.
Key benefits of outsourcing payroll services
Let's begin on the strategic value that outsourcing payroll services would offer to your company, especially if you are still conserving your financial resources to grow. The case of small-to-midsized businesses is that they reserve as much capital as possible to fulfilling core functions, and operate either online or from smaller storefronts. There is not enough space, time, or capital to operate a full-fledged finance and accounting department to cater to payroll services, and not enough personnel equipped to juggle issues of calculating wages, withholding and filing taxes, or dealing with concerned government offices.
In a globalized and well-connected age of doing business, many SMEs have turned to outsourcing a number of finance- and accounting-related tasks, among them their payroll services. In doing so, they actually reap the following key benefits:
Reduced overhead costs
One good starting point is to assess how much overhead cost an in-house payroll management scheme would dictate to the company—this comes in the form of manpower, service hours, equipment, and the like. In light of this, there are some convincing arguments toward choosing an outsourced solution: the availability of 24/7 service, easy and streamlined channeling of all necessary information via email or chat, access to the best current technology without the need to pay for it upfront, and the chance to scale up payroll service plans as the business steadily grows, without needing to make huge adjustments to its overarching organizational structure.
Assured allocation of staff members to core business tasks
There is no shame to be had in outsourcing for tasks that fall outside of the business's core competency. In fact, for a business that has yet to grow, this approach makes perfect sense—there is no point in making an upfront demand that a small team be a "jack of all trades" when they are neither fully equipped nor properly compensated to be so. Payroll services are now popularly outsourced alongside functions such as digital advertising and content management, web development, and others. Commissioning another firm to take on payroll services can free up valuable time and energy on behalf of your local staff, which in turn may be better invested in generating sales or recruitment.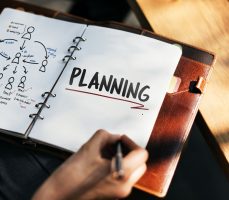 Reduced margins of error in employees' payroll
As critical a function payroll management is to a business, the process itself is already very complex and susceptible to error. In this field, any errors—with regard to overpaying or underpaying employees; not making proper sense of the federal laws on wages and earnings; or not managing notices or reports to be filed—can all be very costly to the business's cash flow and reputation. To mitigate any costly risks that pertain to payroll practices, relevant withholding taxes, payroll-related IT controls, and others, it is a viable option to turn to outsourcing. Professionals from the BPO sector are trained to handle any and all of these concerns with or without your company's supervision. A reputable partner will help you avoid these risks of processing the payroll late or incorrectly—and will save both the company's assets and good standing to its employees, its government, and its clientele.
Payroll solutions that are accommodating of the company's circumstances
To be sure, this is a new time and a new climate for businesses, and many SMEs, particularly those with digital storefronts and a growing base of overseas contractors, have to deal with new challenges in payroll management. Among these are managing multi-currency arrangements; multiple levels to address for tax audit; specific protocols for zero-hour contracts, freelancers, part-time workers, and the like; and compliance to the requirements of doing business. Thus, it is a fair idea to call upon a payroll services company that possesses the knowledge, expertise, and savvy to deal with both local and offshore business offices, and among these different worker categories, in order to strike equilibrium.
Payroll solutions that are up-to-date and inclusive according to the times
Payroll management is an evolving field of expertise, and in the United States alone, companies have to adjust to thousands of federal, state, and local taxing jurisdictions, all of which are subject to change as time passes and the economy shifts. Small businesses are not well-equipped to handle these constant changes alone, and they greatly benefit from partnership with payroll professionals that know how to navigate all of these systems. Payroll services providers accommodate the changes using their own core processes (for payments, deposits, pay slip management, real-time compensation) and their own investment and mastery of the latest payroll technologies, such as mobile computing, cloud computing, and application programming interfaces (API). There will be no additional costs to pay for a BPO's own drive for proficiency in the industry; these companies are constantly on the lookout for ways to increase their competitive advantages.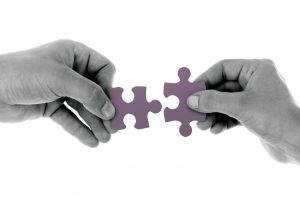 Types of payroll systems: similarities and differences
In a conventional setup, payroll processing is typically done in-house. This works in two disparate cases: in the case of bigger companies that streamline the payroll across all departments, or in the case of small companies with a local staff numbering less than ten employees, with few variations to weekly work hours or wages. In the latter case, it is practical to do payroll processing in-house with the help of payroll software; it will be up to the employee designated to do payroll to keep accounts, stay up to date with payroll tax laws, and safeguard the company's relevant financial data.
But if this is not the case for your company, and you anticipate for your bookkeeping needs to grow a little more complex over time, what are your alternatives to doing the payroll processing in-house? Here are three types of payroll system that you can consider outsourcing.
Individual bookkeepers and Certified Public Accountants (CPAs)
It is possible to commission the services of individual bookkeepers or CPAs to handle payroll and tax records. When taking on an independent contractor, it is important to look for a professional with expertise and flexibility, and who you can trust with helping you accurately deposit and pay for your respective area's federal tax liabilities, as payment will still be done in your company's name.
Payroll services
Firms specializing in payroll services are a good bet for ensuring your company's timely and accurate fulfillment of payroll obligations, and typically offer necessary administrative services such as direct bank deposit and automatic deductions from paychecks. Some payroll services are also already aware of the US Department of Treasury's Electronic Federal Tax Payment System (EFTPS), and may offer electronic filing on your company's behalf.
Online payroll
This model is a particular boon to SMEs, as aside from tax filing services and administrative services, online payroll companies typically allow access and monitoring of payroll details 24/7 through a secure browser, and without any additional cost to be put down for software and/or equipment. Through the online payroll system, it will be easy to search for and update details on employee records such as sick leaves, vacation days, and respective deductions.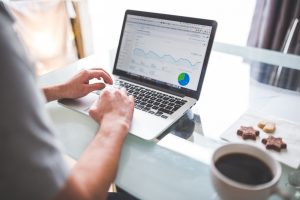 Payroll processing services: the procedures
To put things in perspective, the payroll processing system involves more than counting employees' working hours, writing checks, or making deposits. BPOs that specialize in the payroll process undertake specific tasks—such as calculating payroll taxes and accounting for the correct deductions being made, integrating third-party 401(k) and benefits plans, managing electronic payroll records for both employers and employees, and upholding compliance with all state and federal laws as regards payroll.
Employees typically log their work hours through bandy clocks, punch cards, fingerprint scans, or online accounts signaling the beginning and end of their working day. The payroll services provider is tasked with collecting that information from the company and thus calculating gross wages, withholding and deductions; printing checks; making direct deposits; and arranging for all employment tax filing procedures.
All this complicated information is made easy for payroll providers with the usage of payroll software; your hired personnel will take charge of assessing calculations and withholdings with their chosen software. The calculations can be specific to each employee paycheck as it comes along—a listing of the deduction (for example, for the purpose of 401[k] contribution), the parameter to be met (in percentage, in dollars), and the total amount to be withheld. Often, your payroll providers will also receive automatic updates from the software whenever there are changes to the tax laws of the areas they service.
The accessibility and ease of handling information is extended to the client, with the help of real-time technologies. Instead of making numerous calls to the payroll service just to receive updates about wages and hours, client companies might also have the option to log into the online payroll system, record the hours for the pay period, and the data for the payroll account will be updated immediately, in real-time.
In other words, if you choose to outsource a payroll service for your company, here are some of the basic services you will be paying for:
Preparation of paychecks
Your payroll specialist will handle all the duties in the timely and accurate payment of wages for your employees, namely the calculation of work hours, overtime rates, tax deduction, and the like.
Preparation of financial statements
Your payroll service provider should accompany each service with reports on how this affects your company's budget and expenses, so that you receive an accurate picture of the company's financial health.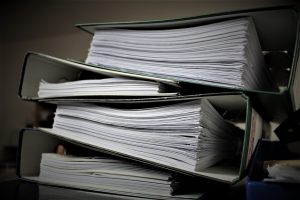 Tax documentation
Crucially, your payroll provider should be on top of all things tax-related, with regard to everything from completing W-2 distribution, assessing annual tax withholdings, and making sure all tax payments are made on time to the relevant authorities.
Skills, technology, and scaling up
One of the best arguments for choosing a payroll provider is the idea that they will help you transition from pen-and-paper accounting to accurate and up-to-date digital channels. If your business looks to expand, hiring an outsourced provider with the skills and technology at hand is a great investment—essentially one for a partnership in scaling up.
Typical cost of outsourcing payroll
That said, several things can determine the basic cost of outsourcing your payroll. Among the primary factors are the total number of employees in the company, how often the employees are paid (be it once a month or twice a month), how many employees reside in more than one state, the need to do direct deposit, and any additional tax filing services your company needs.
A number of BPOs specializing in payroll services already market themselves toward SMEs, and due to the high level of competition, offer some reasonable rates. Prices can range from around USD $20 to $100 per month, but what is common all throughout is that the pricing model typically charges per employee or per check, on top of the base accounting fee. The company should then conscientiously monitor all the additional costs that may add up, such as for auxiliary services and for each new employee that the company might gain in the future.
Off the bat, it is wise to ask for a price quote from your potential services provider. They should be able to offer you a project proposal that caters to the size of your company and your price point. From this initial contact, you will also be able to gauge their level of knowledge about your industry, state and federal tax laws, and the like.
Salary comparison for payroll professionals
To give you an idea of how much a business saves by outsourcing payroll, here's a look at how much average payroll professionals in the Philippines, US, Canada, and Australia earn every year:
| | | | | | |
| --- | --- | --- | --- | --- | --- |
| Job Title | Annual PH Salary in USD | Annual US Salary in USD | Annual CA Salary in USD | Annual AUS Salary in USD | Annual UK Salary in USD |
| Human Resource Assistant |  $                  3,254 |  $                39,124 |  $                29,685 |  $                34,027 |  $                26,428 |
| Human Resource Manager |  $                  9,069 |  $                64,476 |  $                59,778 |  $              62,690 |  $                46,398 |
| Payroll Analyst |  $                  5,664 |  $                55,184 |  $                42,801 |  $              62,808 |  $                45,503 |
| Payroll Manager |  $                13,321 |  $                64,035 |  $                51,870 |  $              72,517 |  $                40,338 |
| Payroll Specialist |  $                  5,482 |  $                46,858 |  $                41,221 |  $                59,707 |  $                35,703 |
| Payroll Supervisor |  $                  7,900 |  $                58,764 |  $                52,338 |  $                60,040 |  $                34,246 |
| |  1 USD=53.44 PHP | |  1 USD=1.31 CAD |  1 USD=1.35 AUD |  1 USD=0.76 GBP |
Companies stand to maximize their savings should they choose to outsource to countries with a lower cost of labor than their own. Payroll services providers operating in the Philippines may be expected to offer more affordable rates compared to companies based in Australia, Canada, and the US due to the lower labor cost and cost of living. At the same time, Philippine-based companies have easy access to a well-educated workforce and a pool of experienced professionals that are quite familiar with various payroll standards and systems—which means that their clients can expect high quality service for a fraction of the original cost.
Top payroll software platforms
It's a comfort to know that your payroll services provider has a lot of state-of-the art software to work with. In no particular order, here are our top 10 picks out of what's popular right now. We'll give a short description of the platform, who it's good for, and some of the key features.