Derek Gallimore is fervently passionate about business and outsourcing.  He wants to help other businesses with their outsourcing journey.
Derek's blend of extensive international business and travel experience means that outsourcing came relatively naturally to him.   Derek  has been in business over 20 years.  He has been thoroughly involved outsourcing over 6 years, and has lived in Manila, Philippines – the world's outsourcing capital – for over three years.  He has worked and lived in five countries and worked and traveled through dozens more.
Outsourcing is one of the biggest game-changing opportunities presenting both business, and the world today! Derek is passionate about spreading this message, and encourages as many people to properly investigate the possibilities.
Outsourcing is good for all involved
Derek is an ardent capitalist – but this is far from a self-serving philosophical standpoint.  His commitment to capitalism (and entrepreneurship) is one that supports a 'sustainable altruism'.  Derek feels that capitalism provides the best shot at a democratised distribution of wealth and opportunity.
Derek firmly believes that outsourcing is a positive force for all.  There is some bad press and fear surrounding outsourcing, and Derek would like to confront his head-on.  Outsourcing not only democratises opportunity, but it also generates and produces more opportunity.  And everyone benefits from this opportunity.
For the business owner
Outsourcing can slash costs, but can also can drive innovation, market expansion and new markets, and can increase revenues and business opportunities.  
Increased margins and burgeoning revenues means that a business has an opportunity to provide a better product/service to their client, stay strategically and competitively secure, and ultimately pass on savings to the client.
For the client/customer and country
A customer benefits from outsourcing as prices can become more competitive and the product can be enhanced.  Having more affordable consumer goods enables people to spend more and creates a buoyant dynamic economy.
It's common knowledge that the US consumer has benefited incredibly from the outsourcing of manufacturing to China.  Chinese manufacturing has supplied the US consumer with an incredibly high quality of product and very low price – for decades now.  The same is now happening with service provision.
For the corporate sector, outsourcing of lower-skilled functions to lower cost centres is a huge boon.  This outsourcing allows the corporate US to concentrate on higher-value contributions to business – Apple, Tesla, Microsoft, Dell, Oracle, IBM, Facebook etc are all incredible examples of high-value corporate IP being produced in US today.
For the outsource destination
There are over five billion people in the world surviving on less than $10 per day!  That is a heartbreaking reality.  Technology is enabling access for these people to earn reasonable income for doing fair value-enhancing work.  
Outsourcing allows the connection of higher cost-centres with people that are willing to work hard and produce great output, for relatively small sums.  This is a win-win.
This growing marketplace is proving an incredible opportunity for the developing countries.  It democratises opportunities and better spreads the world wealth.
It's important to appreciate this concept from a mindset of abundance.  There is no limit to wealth and resource if you look at things from a concept of abundance.  Wealth and opportunity, in the long-term, is infinite.  
Wealth needs to be more evenly distributed – currently it is not.  As wealth becomes more evenly distributed – the world will become more productive, better education and more aligned – this direction will cause more wealth, better standards of living, opportunity and abundance for all.   
Opportunity to small business
The cost of starting and operating a small business has plummeted.  Today people can start a small business in hours, and at virtually no cost at all.  
Previously businesses were cumbersome to start and required considerable upfront capital.
Equally, the potential for business to grow at exponential rates – facilitated by the inter-connectivity of the internet – has skyrocketed over the last two decades.  Companies can now become $1bn companies, or gain a billion users in only a few short years.  This was never achievable 20 years ago.
The 'facilitation effect' of the internet means that business can be set up quicker, cheaper and have higher growth potential than ever before.
Outsourcing is one product of this new era, but it is also a major facilitator of this game-changing era.  Today, you can have a website built for $500 by someone in Pakistan, instead of $50,000 by an agency in New York.  And it's not just about cost savings…
Previously a restaurant owner might never have considered having their own website – they were too expensive and not close enough to a core need.  However, now, at $500, a website seems too good to turn down – and so there are jobs being created through this enhanced affordability and accessibility.
Derek's Journey
Derek has been in business over 20 years.
He started his first venture as a self-employed personal trainer at one of the world's premier gym brands.  He was only 17 at the time.  
This was Derek's first taste of business.  He learnt a lot, and he caught the entrepreneurial bug.
Since then, Derek has been involved in the full spectrum of business – property development, and investment, traditional bricks and mortar commerce, and of course, web and ecommerce.
Derek almost has a religious zeal for business and entrepreneurship – and the benefits it can bring the world.
He has experienced the highest-of-highs from business, and scored some incredible wins.  But he's also been through his fair share of challenges – hardship, and outright failures.  This the ride, the roller coaster ride of business.
There's a saying that "you either 'win', or you 'learn'".  And Derek has learnt an incredible amount from his 20 years – from both the wins and the losses.
The beginning
Derek Gallimore has moved around a lot.  He was born in the UK but raised in a small town in New Zealand.  He was never quite content with the small town life, but only really had television programs to show him 'what else is out there'.  
Derek was inspired by the popularised wall street bankers and brace-wearing lawyers that dominated the TVs shows of the 90's.  
As soon as Derek was 18, he moved to Sydney, Australia. This was the Big Smoke for him.  Two years later, he spent an entire year travelling South America.
He then continued on to London.  By then, Derek was hungry for success, and to make his mark.
His opportunity came, in the form of a property boom that was happening in London at the time.
Derek was enthused by property and this opportunity so he grabbed it with both hands.  Within only 6 months of being in London, he found and purchased his first property.  He managed to do this despite coming to the country only a short time prior, and had no credit rating, only minimal deposit, and a temporary contract job.
But he pushed, and succeeded.  This was the beginning of a fabulous ride for Derek.  Within six months of his first acquisition, he bought a second property.  Nine months later, he had bought his third.  He continued to buy, renovated, redevelop and refinance.  Within a few years he has bought over a dozen central London properties.
He finally got a sniff of the success he was after, and had strove for so long to find.  Derek worked incredibly hard for this success.  There were aspects of luck and timing – like any business, but his grit, determination, and sheer had work outweighed all this.
Global financial collapse
In 2008/2009 the world experienced the biggest financial crisis – ever.  It plunged the 'West' into the biggest recession ever.  The effects of this all-out collapse eclipsed the infamous Great Depression of the 1920's.
The banking system and the property market of the UK all but virtually collapsed.  Derek was safe though, and his portfolio remained intact, but since the banking system – which facilitated the property acquisition – had imploded, he had to go looking for a new business venture.
Serviced apartments
In 2009 Derek started a serviced apartment company,  He had looked into the concept.  It had great synergies with his existing properties and knowledge base; so he tested it, liked the results, and so committed to the idea and started to scale.
Serviced apartments were a relatively unknown concept back in 2009.  This was well before Airbnb was ubiquitous, and well before the average person was familiar with short-term apartment stays.
Back then, the concept novel and the product was a market disruptor.  
The company progressed exceptionally well. Over the following nine years, Derek built this company into a significant London brand, with over 70 staff, US$20m in revenues and over US$165m of leased properties.
Derek worked day and night to bring this into reality.  He bootstrapped the young company, and later took on some personally-guaranteed debt finance.  He invested his heart and soul into this company.
By 2016, the tide had turned, and the company was struggling.  By then, Airbnb had 'happened'.  In about five years Airbnb went from nothing, to flooding the London market with nearly 50,000 property listings.  To put this into perspective, the entire London market only had 150,000 hotel rooms – which took centuries to develop. In only five years, Airbnb managed to increase overall accommodation supply by a third.
This had a huge impact on the market.  Derek's revenue- to-COGS ratio dropped from a multiple of 3.5x down to 1.9x.  Margins were being squeezed from all sides.
Derek fought his hardest fight to salvage the company.  Derek sold all of his properties, liquidated all assets and injected it into the ailing company – he did all he could to salvage it. But sadly in 2016, the company closed it's doors.
Learnings
Derek has learned an incredible amount during his 20 years of successful business.  And more so in the last few months of this dying company.
Warren buffet famously said that "it takes 20 years to build a reputation and five minutes to ruin it."  In equal tragedy, Derek spent 20 years meticulously building business acumen, commercial experience and financial assets – and then lost it all in the last few months of 2016.
But he is still left with his vast commercial experience and bucket-loads of energy and grit.
Derek is looking forward to the future, and his opportunity to have a positive effect on life and the world.
Derek Gallimore & outsourcing
Derek began outsourcing in 2011.  He did this in response to his London company's need for a 24/7 customer service operation.  This little foray into outsourcing became his biggest 'aha' moment in his 20 years of business.  
Only weeks after Derek started looking into outsourcing to the Philippines, he had set up his 24/7 staffing solution.
But he wanted to know more.
This began his fascination with outsourcing.  Unbeknownst to him then, Derek eventually built this Manila office to 55 people, incorporated a Philippines company, and in 2014 even moved his life to Manila, so he could explore further its full potential.
Outsourcing for all
Derek Gallimore is now on a mission to get outsourcing to the masses.
He sees this an incredible opportunity for all those in business or considering business.  Outsourcing can be applied to almost any business model, and can slash costs and boost innovation and productivity.
Many business owners are still unaware of these benefits, and he wants to get the message out there.  There's a knowledge-gap around outsourcing, and this creates a barrier, which prevents many business owners trying it, or at least investigating further.  As highlighted above, outsourcing opens up incredible possibilities for all – and Derek is aware that this is an opportunity that just can't be ignored.
It is for this reason, and in response to this need, that Derek has launched Outsource Accelerator.
Outsource Accelerator is a product of the culmination of Derek's 20+ years business experience, 6 years outsourcing experience, and his 3+ years of living in Manila – the world's  outsourcing capital.
The outsource Accelerator website is a one-stop-shop for independent and unbiased outsourcing information, education and advisory.  Over 95% of the site's invaluable content is completely free.
Other commercial interests
Derek Gallimore is also proudly involved in two other ventures, both of which are very close to his heart.
Chronohaus
Chronohaus is a radical subscription service for luxury watches.  Chronohaus is changing the way people wear, experience and enjoy watches.
Keeping Good Company
Keeping Good Company offers phone-based company companionship and personal development to the isolated and lonely elderly of the UK.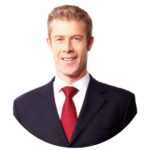 Articles, books & media
TV news shows featuring Derek Gallimore
Derek Gallimore features on Sky News – Your Property Empire
https://www.youtube.com/watch?v=LJZ4uGPOjI4
https://www.youtube.com/watch?v=m5X7GrHQaiU
Derek Gallimore featured on TV on Switzer news show
https://www.youtube.com/watch?v=eLvOT0Gmcyo&t=49s
http://www.switzer.com.au/video/gallimore-20140520/
Books & author – Derek Gallimore
Derek Gallimore – Inside Outsourcing – Amazon
Inside Outsourcing – Rise of the Virtual Workforce and the End of Employment Traditions As We Know It.  Ebook available on Amazon
https://www.amazon.com/Inside-Outsourcing-Workforce-Employment-Traditions-ebook/dp/B071L6J3SG/
Derek Gallimore Amazon author profile
https://www.amazon.com/Derek-Gallimore/e/B071F1D81P/
Derek Gallimore featured in Founders and under the Underdog book
Launched on Publishizer
https://publishizer.com/founders-and-the-underdog/
Book author's home page
http://greatnomad.com/ -Founder and  Underdog book
Articles about Derek Gallimore
Australian Property Investor Magazine – Young Millionaires article
https://outsourceaccelerator.com/derek-gallimore-young-millionaire/
The Guardian – International success on a shoestring
https://www.theguardian.com/small-business-network/2013/may/17/international-success-on-a-budget
Santander article – Growth brings new lease life
https://www.santandercb.co.uk/insight-and-events/client-stories
Big Hospitality – Multi million investment for serviced apartment expansion
https://www.bighospitality.co.uk/Article/2014/05/21/City-Marque-multimillion-investment-for-serviced-apartment-expansion
Derek Gallimore appearing in Management Today  – A Day in the life…
https://www.managementtoday.co.uk/week-derek-gallimore-boutique-london-lets/article/1169254
Santander outreach article – Derek Gallimore London
https://www.bitc.org.uk/news-events/news/small-enterprises-explore-value-responsible-business  
Great Nomad – Derek Gallimore interview
http://greatnomad.com/derek-gallimore-journey
Sun and Co interview with Derek Gallimore – Digital Nomads
https://sun-and-co.com/2016/12/interview-derek-gallimore/
Derek Gallimore podcasts
Outsource Accelerator Podcast – Exploring Business and Outsourcing
Mastery
https://itunes.apple.com/ph/podcast/outsource-accelerator-podcast-with-derek-gallimore/id1237176027
External media outlets
Derek Gallimore on Quora
Quora profile of Derek
https://www.quora.com/profile/Derek-Gallimore-1
Popular Quora answers from Derek
Popular questions on Manila – how dire is it in Manila?
https://www.quora.com/How-dire-is-it-in-Manila-the-Philippines/answer/Derek-Gallimore-1?srid=uSKDC
On outsourcing work – what type of work will you consider to outsource?
https://www.quora.com/What-type-of-work-will-you-consider-to-outsource/answer/Derek-Gallimore-1?srid=uSKDC
On AI and human computer interface – what is a skilled function that an uneducated illiterate human can do that a computer can't do using a computer interface
https://www.quora.com/What-is-a-skilled-function-that-an-uneducated-illiterate-human-can-do-that-a-computer-can%E2%80%99t-do-using-a-computer-interface/answer/Derek-Gallimore-1?srid=uSKDC
On Outsourcing – What is the process of outsourcing an idea?
https://www.quora.com/What-is-the-process-of-outsourcing-an-idea/answer/Derek-Gallimore-1?srid=uSKDC
Derek Gallimore – Medium
Derek Gallimore Medium profile
https://medium.com/@derekgallimore
Popular Medium article
https://medium.com/@derekgallimore/a-life-of-derek-youve-probably-never-read-a-story-like-this-9f439e2beb2c
YouTube channel
Derek and Outsource Accelerator channel
View channel here.
Others
Reddit
AMA Derek Gallimore – Ask Me Anything
Read Reddit AMA post here.
Slideshare
Derek Gallimore profile
https://www.slideshare.net/derekgallimore
Popular slides
https://www.slideshare.net/derekgallimore/life-and-times-of-derek-gallimore
https://www.slideshare.net/derekgallimore/derek-gallimore-business-outsourcing-philippines
Companies & sites
Keeping Good Company
Phone-based company, companionship and personal development for the isolated elderly
Website
Keeping Good Company website profile and author page of Derek
https://keepinggood.company/author/derek-gallimore/
Outsource Accelerator
Independent unbiased information and education for the outsourcing sector
Website
Outsource Accelerator website profile of Derek
https://outsourceaccelerator.com/interview-derek-gallimore/
Outsource Accelerator website author page – Derek Gallimore
https://outsourceaccelerator.com/interview-derek-gallimore/
Chronohaus
Subscription luxury watches
Website
Chronohaus website profile of Derek
http://chronohaus.com/about-derek-gallimore/
Chronohaus website author page of Derek
http://chronohaus.com/author/derek-gallimore/
Derek Gallimore's own website
An introduction to Derek
Website
Connaught Group
Derek Gallimore Property development – London
Website
Connaught website profile of Derek
http://www.connaughtgroup.co.uk/derek-gallimore-bio/
Social media connections
Facebook
Derek Gallimore Facebook
https://www.facebook.com/derek.gallimore
Chronohaus Facebook page
Keeping Good Company Facebook page
www.facebook.com/keepinggoodcompany
Outsource Accelerator Facebook page
www.facebook.com/outsourceaccelerator
Linked In
Derek Gallimore Linked In page
https://www.linkedin.com/in/derek-gallimore/
Outsource Accelerator Linked In page
https://www.linkedin.com/company-beta/13303833/
Other social media
Twitter
https://twitter.com/derekgallimore
Angel List profile
https://angel.co/derek-gallimore
About me
https://about.me/derek-gallimore
Gravatar
https://en.gravatar.com/derekgallimore
Derek Gallimore Google Plus
https://plus.google.com/118280337537493713191
Myspace
https://myspace.com/derekgallimore