ARB Call Facilities Fits Out Offices For Workers' Convenience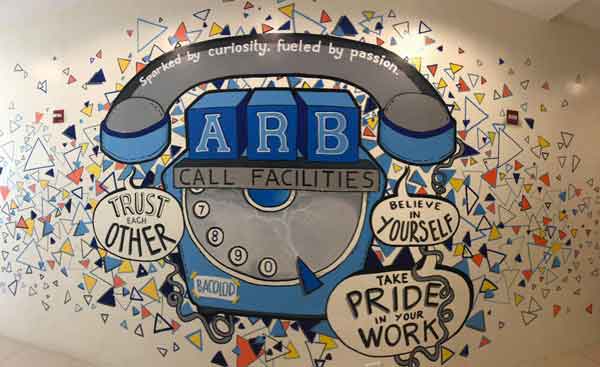 BPO firm ARB Call Facilities has its workers' convenience in mind when customizing its offices. The firm said its priority as it expands is to make its workforce feel comfortable at work. As a result, it has acquired an office at the Southpark Corporate Center in Alabang so employees from Cavite and Laguna will not have to spend hours in traffic commuting to and from work. ARB said the Alabang office has been transformed into a space that meets the convenience and needs of its employees, with state-of-the-art pantries, entertainment hubs, sleeping quarters, Grab-Swipe-Go vending machines, coffee bars and an automated teller machine.
The office also features murals and motivational walls, and a Wall of Fame showcasing the month's top performing agents and supervisors. Stephen Picciotto, ARB COO, said they want to make sure that everything the workers need is available to them in the office. ARB has even employed full-time doctors for each of its sites and also offers clinic hours on weekends for the employees' dependents. It has a branch in Bacolod City, and is eyeing expansion in Mindanao.