Comprehensive Guide to Outsourcing Finance and Accounting
Guide to Outsourcing Finance and Accounting: Executive Summary
Outsourcing Finance and Accounting means you only need to pay for actual work tendered, without additional employment costs such as payroll, taxes, and infrastructure (hardware, office space, paper and collaterals, and the like)

Finance and Accounting outsourcing companies will tap seasoned professionals to do bookkeeping and financial management that implements global standards, such as the Generally Accepted Accounting Principles (GAAP) and International Financing and Reporting Standards (IFRS) guidelines.

Commonly outsourced services are bookkeeping, tax accounting and payroll services to name a few.

Average accountant annual salary is around $5,505 (Philippines) compared to $50,020 (USA).
There are thousands of Filipinos who major in accounting and finance-related courses, complete their education, and pass the national exam for those who want to practice in the said field every year.
Accounting firms in the Philippines have made it a point to familiarize and train their staff to use various accounting software and tools to stay competitive in the outsourcing market.
Often, the most intimidating part of running a business is staying on top of the numbers. A business of any kind, be it a small-to-medium enterprise (SME) or a fast-growing franchise with an international reach, has no chance of being sustainable in the long-term if finances aren't a priority. Suffice to say, a company's finance and accounting structures maintain and nourish its financial health.
However, decades of globalization and the tech boom have proffered interesting and creative solutions to the very timeless concern of finances. Keeping your company's financial operations in-house is not the only option—it's now possible to outsource your finance and accounting needs to firms with global experience and a global standard of excellence.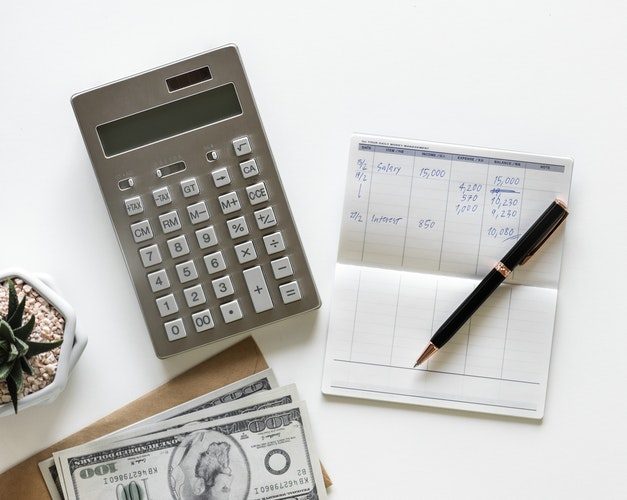 What kind of business are you currently growing, and would it be a viable, cost-effective, efficient, and trustworthy option to outsource something as crucial as finance and accounting? Here's a thorough guide to some of the unique benefits of this business model; some of the finance and accounting services offered by Philippine business process outsourcing (BPO) companies; what pricing schemes are typically offered; and important tips on how to find the right provider for your company.
Compelling Reasons to Outsource Finance and Accounting
Foremost among the reasons outsourcing has grown in popularity is because businesses—particularly SMEs—have a high demand for quality services, but are bogged down with high costs, hours of extended time dedicated to upkeep, and loads of red tape to deal with in person.
An outsourced model for finance and accounting typically employs the services of experts who will work on a remote basis most of the time, but who can also meet on-site for the few times that the occasion calls for it. Business is also done through accounting software programs; that means that your provider will be able to access your company's data and manage your books with reliable systems, even with minimal personal interaction.
Here are some specific benefits to be had from this model:
Reduced costs and maximum efficiency for your company
The most immediate benefit of getting an external provider is 24/7 availability, and a level of productivity across different time zones. In addition, your business will only need to pay its outsourced provider for actual work tendered, without additional employment costs such as payroll, taxes, and infrastructure (hardware, office space, paper and collaterals, and the like). This is ideal especially if your company is just starting out, is based in a small storefront, or depends on limited manpower.
Efficient redeployment of staff
On that note, outsourcing your finance and accounting services will enable a more focused and efficient distribution of tasks, even among a limited number of staff members. You can depend on your providers to handle your financial data; conversely, you can direct your staff toward tasks that have more business value, such as addressing customers.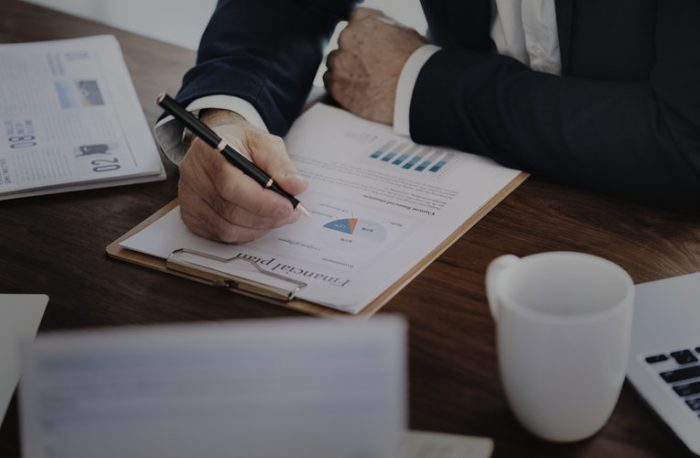 Services from a provider with a specialty and core competency
Think of finance and accounting as a core competency for these companies. Their business licenses, years of expertise, and expanded network of professionals are for naught if they do not live up to their specialty. Trust that the best companies will tap seasoned professionals to do bookkeeping and financial management that implements global standards, such as the Generally Accepted Accounting Principles (GAAP) and International Financing and Reporting Standards (IFRS) guidelines. This extends, of course, to security and confidentiality, and a strictness in protecting client information and accounting data.
A global talent pool
The people adhering to the financial market regulators are from a wide and ever-developing talent pool—the financial minds that drive a resilient and dynamic global financial industry. Filipinos, in particular, have excelled in the fields of finance and information technology (IT) since the BPO industry boomed in the 2000s—almost 3,000 examinees passed the 2018 Certified Public Accountant (CPA) board exams, and the hardworking passers hail from many parts of the Philippine archipelago.
Globalized and easily accessible technology
As detailed, the outsourcing model showcases 2 great things on a global level: people and technology. Outsourced providers are readily equipped not only with competent staff of their own, but with a wide variety of tools. Because providers specialize in servicing clients across different levels of commercial growth, you can rest assured that you will benefit from the cutting-edge financial technology that they have at their disposal, without you having to spend for the applications independently.
Flexible, scalable, and resilient business operations
Outsourcing your finance and accounting operations, among other things, will keep your company from falling into several traps. For smaller companies, one of these traps is employing financial management services at a bare minimum-level—with maintenance, and not growth, in mind. A reputable external provider can be on board not only for bare-minimum financial services. They will work along a mindset of keeping books, auditing, and monitoring compliance so that your business can grow at its own pace, integrate commercial trends, and tap bigger markets with ease.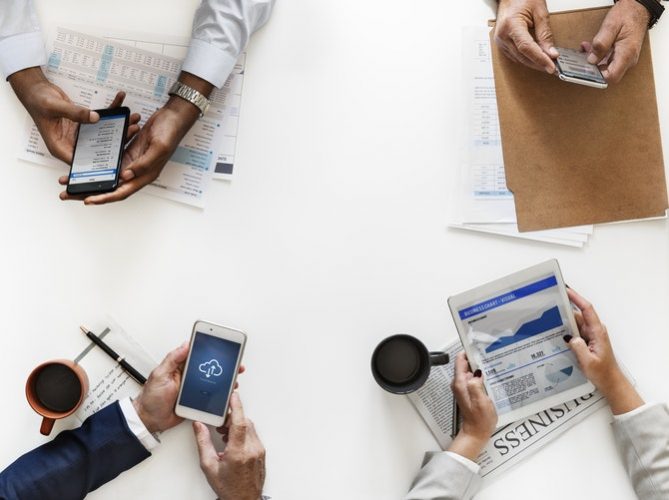 Types of Outsourced Finance and Accounting Services
Now that we've established some of the key benefits in calling for an external services provider, here's a briefer on what particular services are available in the market. A wide range of services is available, and the best provider will have as much ground covered regarding the individual procedures necessary to manage your company's finances.
Bookkeeping
Bookkeeping is a cornerstone process in which a company's total earnings and expenses are tallied. Bookkeeping reflects a company's true financial situation in terms of its earnings. Needless to say, your provider will handle this data and help you project wise and practicable business decisions based on these.
Management Accounting
Management accounting entails the management of business assets; internal business operations of clients; reports on profit and loss based on the company budget; reports on the fulfillment of key performance indicators or performance metrics that are uniquely adapted by the company; cash forecasts; and revenue projection, among others. In managing this data, your provider must assume an eagle-eye approach with regard to how your company's leadership realistically fulfills all its financial goals.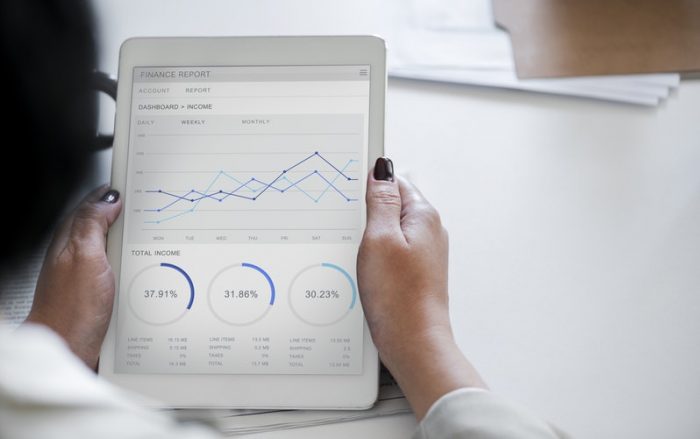 Tax Accounting
Tax accounting entails data with regard to tax income returns and necessary tax payments for your industry type and according to your area's bylaws. Your provider will keep track of all your company's tax payments, study tax laws, and flag you on any unnecessary tax payments.
Accounting Audit
Under the umbrella of accounting audit is the management of company receipts, financial records, and statements. Auditing is necessary to uphold transparency within the company, as regards sound business practices and compliance to the law. Your provider will keep abreast of financial data in a way that will eliminate fraud, malpractice, or corruption within your company, no matter how big or how small.
Forensic Accounting
By extension, outsourced providers can also supply the service of forensic accounting. Forensic accountants will survey any gaps in the company's financial records that might indicate tax evasion or fraud. If anything, this service will serve as key to law enforcement in any case of foul play.
Financial Controller Services
These services cover coordination with bookkeepers and business owners in the completion of monthly management reports. In the fulfillment of these services, your provider will handle financial data that is crucial to hiring, dealing with clients, and the like—an assessment of how healthy your business is at any given time.
Financial Analysis
Financial analysis services typically cover data that pertain to product cost calculation; profitability; reviewing of credits and rebills; and reviewing company sales contracts to determine impact on accounting policies, among others. For this, your external provider will use your company's financial statements as basis.
Payroll Services
Another service that is available via most external providers is the management of your company's payroll. Payroll services include the tallying of your company's pay cycle, and the accounting of on-demand services, end-of-month services, and end-of-year services. Your provider is obligated to learn the payroll management norms of your company, and what the just and timely standards are for your employees' compensation.
Statutory Reporting and Compliance
This type of service ensures the fulfillment of all local and international accounting standards to be met by your company, such as any and all tax reports, payroll processing compliance, consolidations, adherence to GAAP or IFRS, and the like. Your provider will keep such a crucial range of data about your company's stability, and enhance its appeal to any potential investors.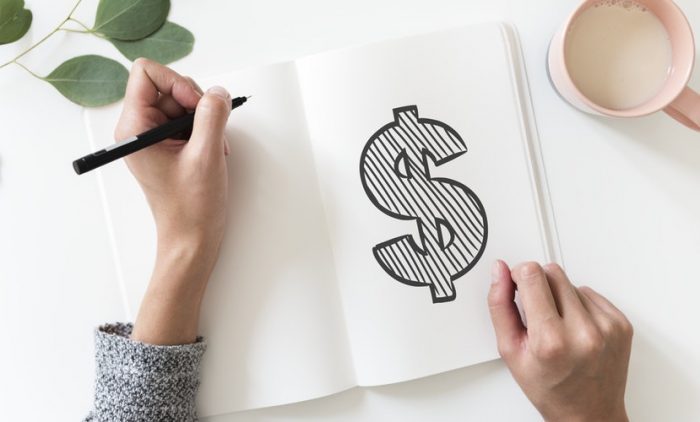 Salary Comparison for Finance and Accounting Roles
There's a very real concern about cost when it comes to outsourcing finance and accounting services. Some outsourcing companies that specialize in these tasks, for example, may require their clients to commit to a 12- or 24-month contract, which can be a significant financial burden. However, most companies can find affordable options by turning their sights to finance and accounting companies and freelancers based in the Philippines. Here's a short overview of what finance and accounting professionals in the Philippines earn in comparison to their counterparts in other countries:
| | | | | |
| --- | --- | --- | --- | --- |
| Job Title | Annual PH Salary in USD | Annual US Salary in USD | Annual CA Salary in USD | Annual AUS Salary in USD |
| Accountant | 5,506 | 50,020 | 66,873 | 75,292 |
| Accounting Assistant |  3,339 | 39,021 | 53,503 | 62,047 |
| Accounting Manager |  10,884 | 68,351 |  90,279 |  109,343 |
| Accounting Supervisor |  6,221 | 62,536 |  80,237 |  96,320 |
| Auditor |  4,723 | 54,729 |  72,829 |  75,470 |
| Bookkeeper |  3,148 | 40,840 |   55,432 |  72,830 |
| Collections Specialist |  5,294 | 41,234 |  59,231 |   75,615 |
| Collections Supervisor |  6,980 | 51,144 |  72,405 |  85,718 |
| Credit Analyst |  5,532 | 49,299 |  64,871 |  93,185 |
| Financial Analyst |  5,674 | 58,898 |  76,905 |  95,788 |
| Financial Controller |  22,840 | 80,000 |  103,356 |  142,535 |
| Internal Auditor |  4,418 | 56,245 |  84,179 |  87,266 |
| Internal Auditing Manager |  14,670 | 97,547 |  121,001 | 155,389 |
| |  53.51 PHP = 1 USD | | 0.75 CAD = 1 USD | 0.74 AUSD = 1 USD |
Why Outsource Finance and Accounting Services to the Philippines?
Over the years, the Philippines has steadily earned its place as one of the most preferred destinations for business process outsourcing. The BPO sector, in fact, has earned the moniker "sunshine industry" due to its significant contributions to the country's economy. It leads the country in terms of generating income and creating jobs, with more than 71,000 job openings in 2017. While most of these are for customer service and other voice-related work, the industry also employs a significant number of skilled personnel and world-class talent for carrying out various activities in the fields animation, programming, and of course, finance and accounting, just to name a few.
Why is it that many SMEs as well as large corporations choose to work with BPO companies in the Philippines that specialize in handling sensitive financial information and accounting processes? Here are a few compelling reasons:
A global talent pool
As mentioned before, there are thousands of Filipinos who major in accounting and finance-related courses, complete their education, and pass the national exam for those who want to practice in the said field every year. This ensures that local companies can hire new talent to provide their international clients with high-quality work. In addition to receiving formal training and instructions pertaining to sound financial and accounting practices, these professionals are also fluent in English, which makes it much easier for them to communicate with their clients and understand and cater to their specific needs.
Niche knowledge and expertise
The laws governing certain financial concerns, such as computing and filing taxes, vary from one place to another and depend on various factors, such as the nature of the business. Because of this, it's a wise decision to partner with accounting and financial companies that specialize in handling the transactions of clients based in particular locations. Many accounting firms in the Philippines have years of experience when it comes to working with clients based in different key cities and countries across the globe.
Efficiency and flexibility
A good finance and accounting BPO should be transparent and efficient at all times, not just when it comes to handling the client's financial details, but also with the range of services they offer. BPO companies based in the Philippines typically offer their clients flexible and highly specialized services that cater to the current needs of their business. Here, it's easy to find companies that provide agile, scalable options such as staff leasing.
Familiarity with accounting systems
To keep their competitive edge, accounting firms in the Philippines have made it a point to familiarize and train their staff to use various accounting software and tools. This way, they can easily adjust to the systems and software used by their client without any drop in the quality of service they provide.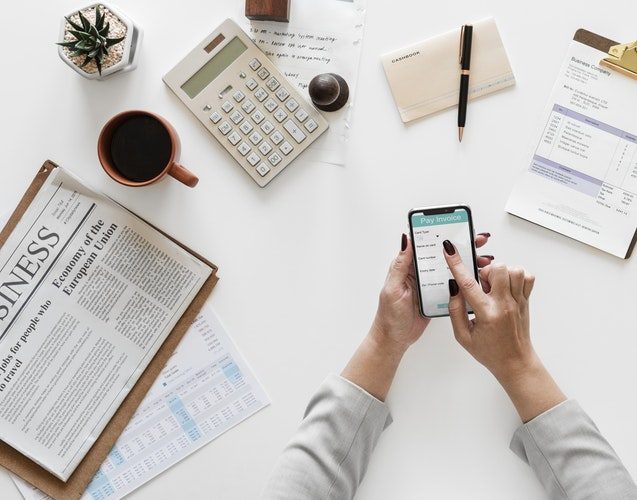 The Typical Cost of Outsourcing Financial and Accounting Services
Of course, price comes into play when making the decision to outsource financial and accounting services. That said, as no business has exactly the same needs, there is no blanket scheme with regard to how much you will pay for the services.
You will typically be able to choose a pricing plan along these lines:
Part-time
As indicated, this payment scheme can be followed if you will only hire an outsourced professional for an average of 80 hours per month.
Full-time
This payment scheme assumes that you will hire a professional for about 160 hours a month, which is considered full-time.
Per hour
If your company is just starting out, and it is not reasonable to shell out a large payment for work that is not of too great a scale, some providers give the option of paying by the hour.
Per project
Related to this, if some of your company's operations necessitate more focus than others, you can also opt to pay per commission for individual projects.
Paying exclusively for tax returns
On the subject of a specialized service, you can employ an outsourced provider and pay for tax return services.
You can go about this by asking for a quote from your potential provider, and they will assess how much to charge based on the level of skill required, the nature of the project, and the time period and scale of the services required. Some providers offer unique small-sized or medium-sized business packages, and some will ask for fixed costs per month, with all-inclusive services.
For some reference, according to PayScale, the average pay for a bookkeeper in the Philippines is about PHP 167,325 annually. The market worth for a financial professional increases with time and experience.
To put things in perspective, however, here are some of the things you'd be paying for if you chose to outsource with a reputable Filipino BPO:
education from higher institutions;
high English proficiency;
high levels of training in fields such as finance, IT, commerce, and engineering, to name a few;
high levels of employment in the BPO industries;
high levels of proficiency in telecommunications;
wide network of international clients, business partners, and investors.
And this is not to mention a unique and world-class Filipino brand of work ethic: hospitality, friendliness, thoughtfulness, adaptability, boundless ambition, willingness to work with many cultures, and willingness to go the extra mile, above and beyond profit. How does that sound for your money's worth?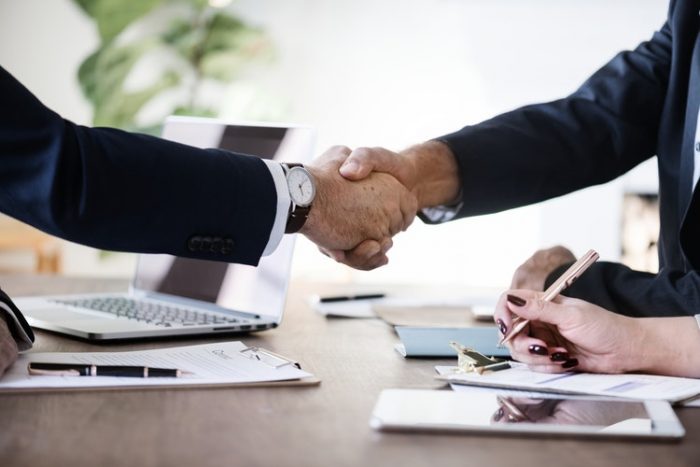 How to Choose the Right Finance and Accounting Service
With such a big number of possibilities available, it then becomes an issue of choosing the external service provider to entrust with your finance and accounting. What are some factors that prove key to fostering the right partnership? In our opinion, here are some of the things to seek out.
An exceptional track record and high level of knowledge
Needless to say, however big your business is, you deserve to engage with a finance and accounting provider that can offer you premium quality. The best indicators are their experience, the number of clients they have serviced, the prestige of any of these clients, and their success with regard to number of contracts fulfilled, or number of contracts renewed. Ask around within your network, and look for a company with a sterling reputation. Try and get a sense of how up to date the company is with regard to key workings in the industry: tax policies, regulations, accounting standards—all of which constitute a wide level of knowledge, and a sensitivity to all things that change. Comb through their company info, portfolio of projects, press releases, and any client testimonials that are available for public consumption.
Unquestionable standard of service and professional integrity
Do a survey of how well the company knows the numbers game, the international standards, and the law, as well as how consistent the leadership and channels of communication appear. Watch out for any red flags: a scant record of clients, constant changing of management heads, vague industry knowledge, a tendency to stop communication midway, or any blacklisting incidents from other entities, or brushes with the law.
Technology at their disposal
Obtain any and all information that you can about what tools your provider will use for their services. Read up on, or ask about, what software and applications they have in their arsenal, and what this means for you—how assured you are that they can handle the volume of data, how secure their systems are, and how well-equipped and flexible their protocols are in servicing your company.
Range of services offered
A comprehensive range of services available is another hallmark of a prolific finance and accounting provider. From simple bookkeeping to the management of your company's most crucial management reports, look for a provider whose expertise covers every service that you may need, both now and in the future. As well, it may be both cost-effective and productive to hire one company to do several services at once.
Price point
Of course, a priority is your company's budget and your decision to spend on finance and accounting services, given your unique circumstance. Choose a provider who can agree with you on the pricing scheme that you need, and who can work with you based on these guidelines. In the best-case scenario, you will get your money's worth and the chance to renew a high level of service at that price point in the future.
Communicability and understanding
In both the broad and specific sense, you will need to choose a provider who will see eye to eye with you on what your service agreement will entail. Agree to be in constant communication, up to date and conscientious with your service contract, and always compliant of accounting standards and with the law.
Conclusion
Your business's finances could intersect with the modern world in refreshing new ways. Take this opportunity to explore options that may, at first, seem like they are outside of the ordinary—because in reality, they are becoming the new "normal" for global business models of all types.